Discussion Starter
·
#1
·
So.
I've been overweight for about half of my adult life. (Middle aged now) It's insane how easy it is to get fat if you live in the West, especially the USA. (This is not a criticism of the United States itself. I'm just saying that a side effect of the prosperity we enjoy is that it's very easy to lose track of your health and fitness.)
The factors contributing are:
I have never been a particularly active person, with my interests mostly being in things like gaming, model building and creative writing.
My career change from a job that kept me on my feet all day to one that keeps me in a chair.
My success in my career, meaning I can afford to eat out a lot more than I ought to
My introverted nature, meaning I'm happy to sit at home and do my thing rather than get out.
I love Pepsi. I've cut back significantly, but that's only in the last couple of years.
To be clear, none of what I've written above is intended to shift blame anywhere but on my self. None of the factors above outright prevent me from having a healthier lifestyle. That's a good thing, because it also means I'm in the driver's seat.
Physically:
Mid 40s
Male
Blood sugar tends to be elevated but not Diabetic
Cholesterol good
6' tall
Around 370 lbs
That means I'm still at a point in my life where I can turn it around before it kills me, but it also means that clock is ticking down fast. Next month I have an appointment with my doctor to get a physical, because I need to know how hard I can safely push myself to not only improve my health, but also to achieve a very ambitious goal. This will hopefully be my motivation to improve.
The goal?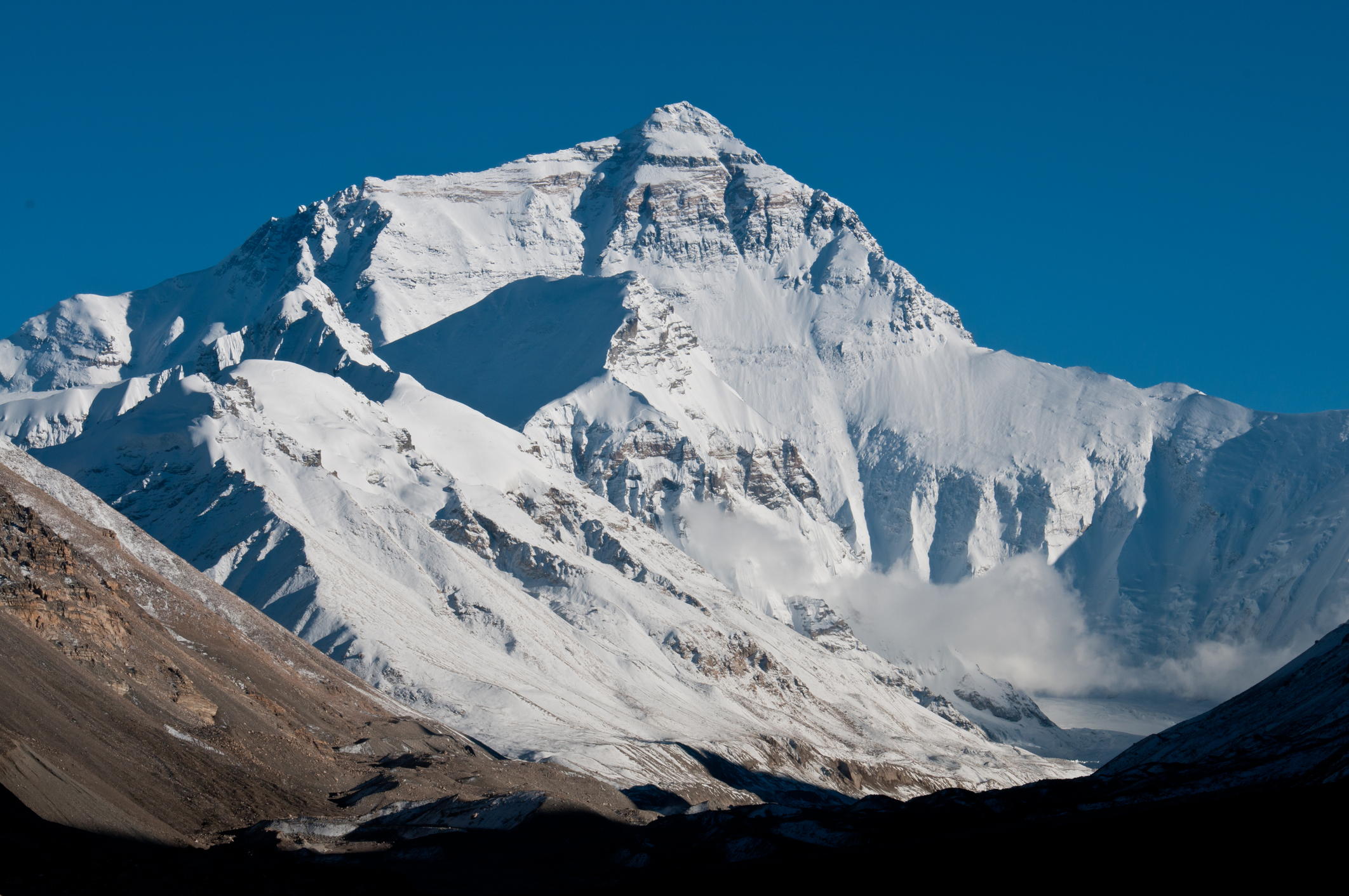 The oldest person to ever summit Everest was 80. I have time, but only if I get on this
NOW
.
Even if I never quite achieve that goal, just getting on that path will bring immense benefits, so that's what I'm aiming for.
"So why are you telling us this?"
Because what I need is accountability. I have people in my life whom I love and who love me, but they're all too nice to push me the way I think I need to be pushed sometimes. My wife is really great but she's also an enabler, and if I asked her to bring me Pepsi by the gallon all day every day she'd do it even as I schedule appointments for kidney dialysis because of Type II Diabetes. So I love her, but she isn't much help here.
I also need tips. I don't mean advice. I mean tips. The difference? Everybody's different, and different diet/fitness plans work for different people. What worked fabulously for one person may catastrophically fail for another. So what I don't want is a bunch of "This is the foolproof diet plan that got me from 450 lbs to 210." What I'm asking for, is little tips and life hacks that people have discovered that I can gradually incorporate into my other activities for working toward this goal. Some may work, some may not, but my approach needs to be flexible and agile because I get bored easily and I need to work around that.
Climbing Everest is also insanely expensive so I'll need to save up for a few years. If I were fit enough to try it right now I still don't have the financial resources yet and that's fine. I'm opening up a savings account that I'll put money into when I can and in somewhere between 5-10 years I think I can do it. That's my time window. (I'm not asking anybody for help with money. Saving money is easier than losing weight, so getting in shape is where I need the help.)
The challenges:
Self discipline. I need to build that. If I had it already, I wouldn't need to lose weight now.
Food addiction. I am an emotional eater, and I tend to eat the most when I'm feeling discouraged or stressed. I also eat when I'm bored
I tend to like to eat things that are bad for me. (Unhealthy food is also cheap and specifically engineered to addict you. I have allowed myself to get hooked)
I am also an enabler, and when my wife tells me she's tired and doesn't feel like making dinner I encourage her to relax and just order something. That hurts us both.
So, fitness enthusiasts... Got any tips? Some drill-instructor-like motvation? Anybody else on a similar journey?
Anybody want in on this?