Discussion Starter
·
#1
·
Have you feel related to Morrigan, from Dragon Age?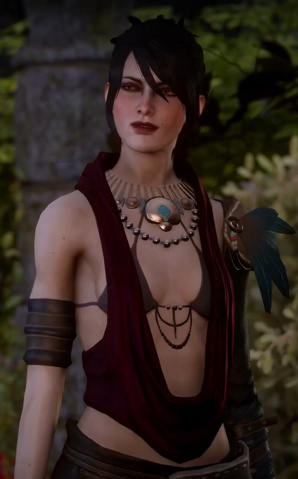 She seems very INTJ, and 100% adorable in her INTJness.
Morrigan: We now have a dog and Alistair is still the dumbest one in the party.
Leliana: So you truly do not believe in any sort of higher power?
Morrigan: It has been bothering you, I see. No, I do not. Must I?
Leliana: What do you believe happens to you after you die then? Nothing?
Morrigan: I do not go sit by the Maker's side, if that's what you mean.
Leliana: Only those who are worthy are brought to the Maker's side. So many other sad souls are left to wander in the void, hopeless and forever lost.
Morrigan: And what evidence of this have you? I see only spirits, no wandering ghosts of wicked disbelievers.
Leliana: It must be so sad to look forward to nothing, to feel no love and seek no reward in the afterlife.
Morrigan: Yes, the anguish tears at me so. You have seen through me to my sad, sad core.
Leliana: Now you're simply mocking me.
Morrigan: You notice? It appears your perceptive powers know no bounds.
Morrigan: Let me tell you one thing, and then let us speak of it no more. Love is a weakness. Love is a cancer that grows inside and makes one do foolish things. Love is death. The love you dream of is something that would be more important to one than anything, even life. I know no such love.