Discussion Starter
•
#1
•
I want to get some examples of each enneagram subtype. Some Fictional ones are preferable since they fit the archetypes easiest especially if they're well-known but real examples are great too. Pitch in, this sounds fun and also potentially educational? If you can, post a video or something with your examples. If you're unaware about the 27 subtypes, look up Naranjo's, Ichazo's, Beatrice's, w.e.

Self-Preservation One: "Worry. Obsession about details, about getting it right, fussy someone who never
ceases to check and double-check ("Will enough people come to the banquet?" "Will the car have
enough gas?"). Covert anger, covert death wishes (e.g., if your son is late, anger gets translated by
reaction formation into "I was so concerned!")."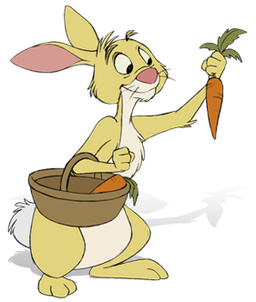 Example: Rabbit from Winnie the Pooh. He's worrisome and fussy regarding reaching the ideal. Is the more OCD-like and perfectionistic One. Oneness is largely channeled through preserving his garden and home, making sure it's all perfect and that he lives an orderly lifestyle.

This video perfectly shows his SP Oneness. I can't imagine a better fictional Sp One than Rabbit:

"Fun? Did you say fun? This is a party. Who said anything about fun?". Hahaha.


Wish I had an example for each one to better differentiate them. I feel like Byakuya from Bleach is either So 1 or So 6 but I can't think of any Sx Ones.