Project: rebuild a retaining wall
Details: Have a 26.5' retaining wall made of railroad ties which is rotting and falling apart. My goal is to tear this down and replace with stone or concrete. Two primary obstacles I am dealing with: sever slope of hill making transportation of material difficult, and a support pole is bolted directly to the top of one of the railroad ties (pathetic construction job done in the '90's I guess). From left to right, there are three sections of ties: 7', 13', and 6.5' stacked at various heights.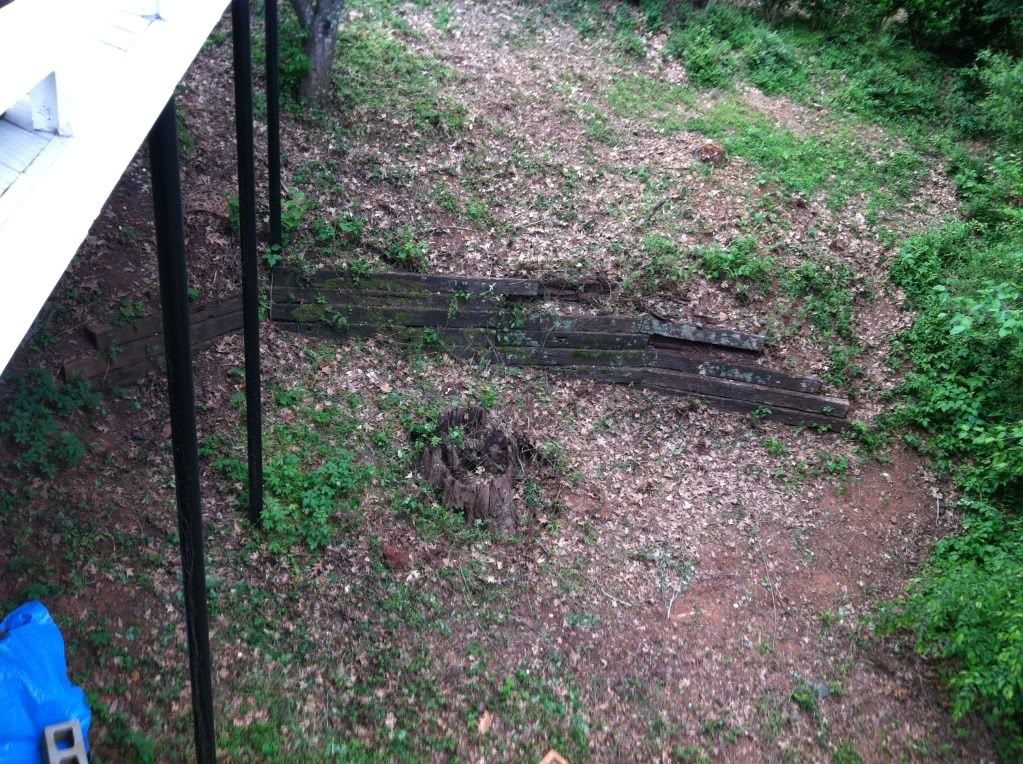 I am hoping to keep the project under $1000 (My brother and I will be performing the labor) excluding the cost of dealing with the support pole; I will probably have to buy a new pole that is 3-5' longer and ground it in a cement foundation. Does anyone have any advice or suggestions on how to start?