Share a GIF of a band, or (a) musician(s) you like and see if anyone can guess who they are.
Try not to make it too obvious who they are... But.. don't make it overly difficult either.
And, and, you're not allowed to reverse image search or google a music video! 😈
I'll start: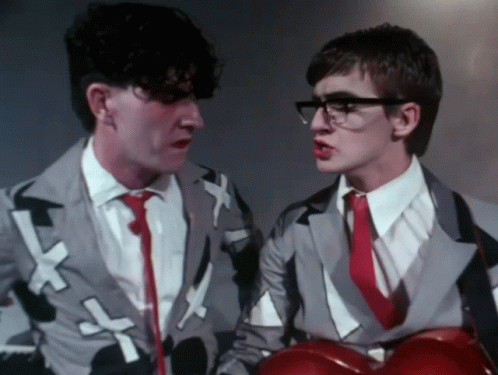 PS: If anyone wants me too, I can turn it into a game where others can score points and there's a leaderboard. Tell me if you want this!