Mafia Open III

Big Hero 6
"We didn't set out to be superheroes. But sometimes life doesn't go the way you planned. The good thing is, my brother wanted to help a lot of people and that's what we're gonna do. Who are we?"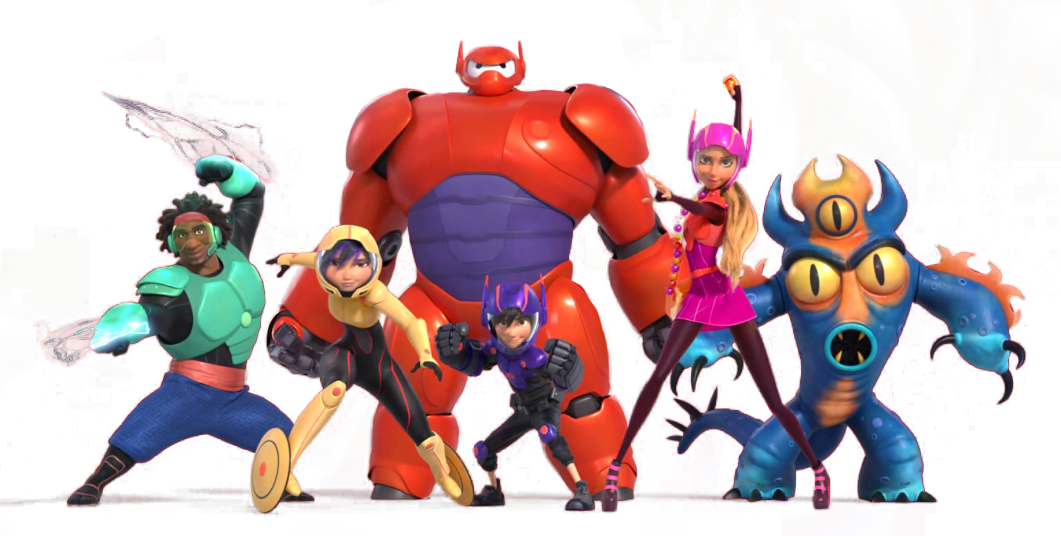 ​
Setup:
- This game will use the "Stack the Deck" setup. It is an Open Game setup that you can read all about
here
!
Mechanics:
- When signups are filled roles will be given out.
- The 2 mafia goons will have 24 hours to select which (if any) of the modifications they want to their team.
- All of town will receive the role of Vanilla Townie at first.
- Once the mafia goons have selected the modifications some town roles will be upgraded to Power Roles. You will be notified in your Quick Topic Chat.
- Voting works like this:
<<Vote hawkataine>>
. Use double brackets, bold and red, or else the vote will be ignored! *erect finger*
- You may elect to
<<Unvote Dyslexicon>>
, like this.
- You can also vote for
<<No Lynch>>
, and this requires at least 50% of the votes to take effect.
- The moderators of this game will be @
Dyslexicon
and @
hawkataine
. For any questions, mention us in thread or talk to us in your personal Quick Topic chat.
Rules:
- Forum rules apply.
- Have fun, post gifs, and be nice!
- Always play to your wincon.
- No quoting from QTs.
- Do not talk about the game outside the game thread.
- Failure to adhere to these rules may result in force replacement or modkill.
This is the Vanilla Town role description:


---
Welcome,
Player Name!
You are a
Vanilla Townie
!
You currently have no special abilities.
You win when all threats to town are dead.
Good luck!
---
Some of you have a message in your QT that says your role has been upgraded.
For those of you who don't have this message, you are still a Vanilla Townie.
---
In town that undeniably looks like a cross between Seattle and Tokyo (and kind of like that one Swedish city I went to that summer when I was little), some of the biggest technology geniuses lives. Even though they are only kids, basically, they are still geniuses. They can make things that would make the UN shit their pants. For reals. Anyway. Some really bad men that for some reason likes to wear Kabuki masks wishes to exploit these geniuses and their inventions for personal gain! How evil!

It is up to you, the heroic town, to stop them! Or else the world as we know it will come to an end. There's evil among you. Be warned.



@uchihasqueaker, @
Snakespeare
, @
Savage Snowflake
, @
Axwell
, @
Brittany27
, @
Revival
, @
michaelthemessiah
, @
stiletto
, @
Clyme
, @
Miyu
, @
Owner Of A Lonely Heart
, @
Actvscenei