Discussion Starter
•
#1
•
If anyone is familiar with the theory of somatotypes (physical types), this is a topic for you. I've very rarely met mesomorphic 4s. I only know one such 4. Most 4s I know are ectomorphs, like myself, and I've known some endomorphic 4s. I was shocked when I was reviewing to myself people I'd known, and concluded a lack of mesomorphic 4s around me that I know of.
I find it humorous. Just...one. haha Actually, I'm unsure if I've seen many mesomorphic 4 celebrities.
For those unfamiliar: from left to right is ecto, meso, endo
Right to top to left: ecto, meso, endo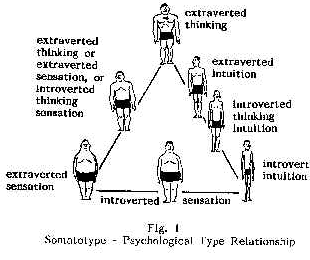 I use the second picture due to the hypotheses of correlations to cog functions. I just stumbled upon it, found it interesting. You can comment on this, too, but it's just an aside to the main topic.