Discussion Starter
•
#1
•
What's up PersonalityCafe? I hope those of you in the US had a splendid Thanksgiving and the rest of you had a wonderful transition into December! And now, without further ado, I give you the highly anticipated member of the month for November! This member has amassed quite a following, winning the title this month by a
landslide
. I think it's his comical nature, clever wit, and entertaining posts that have sent him into the limelight. So, let's give a big congratulations to:
What's your real name?
All you get here is the first letter...
How old are you?
28.
What country are you situated in?
USA.
Are you single, dating, or married?
Single.
Do you have any kids?
Nope.
How would you describe yourself in one word?
Curious.
What is your favorite place to travel to?
Someplace that has either a beach or mountains. Hawaii is nice.
I have a very long list of places I want to travel to.
What is your favorite color?
Black, blue and red.
What is your favorite weather?
I like all kinds of weather. Sun, storms, I like it all. If it stays the same for too long I get bored with it and want a change.
When I was in Hawaii there was a hurricane that was heading right for the island I was on. I was hoping it would hit just so I could experience it. Sadly the storm swung north at the last minute. The storm surge still made for good boogie boarding.
What are your favorite books, movies, tv shows, and video games?
Anything by Joss Whedon.
Books: A Song of Ice and Fire, the Mistborn series, Elantris, Wicked, Hitchhiker's Guide, Green Eggs and Ham, Nietzsche, Kierkegaard, Fahrenheit 451, Brave New World, Freakonomics, Malcolm Gladwell, Tom Clancy, Bible, Baghavad Gita, Dhammapada, Tao Te Ching, Plato's Republic, Where's Waldo.
Movies: Zombieland, Hot Fuzz, Star Wars, Minority Report, Scott Pilgrim, Man on Fire, Nolan's Batman, Bourne trilogy, Gladiator, The Island, V for Vendetta, Boondock Saints, The Mummy, Lord of the Rings, Jurassic Park, The Prestige, Fight Club, Kiss Kiss Bang Bang, 300, A Knight's Tale, Inception, The Count of Monte Cristo, The Matrix, A Goofy Movie, Iron Man, Shawshank Redemption, Inside Man, Law Abiding Citizen, The Italian Job, Good Will Hunting, Being John Malkovich.
TV Shows:
Archer, Stargate SG-1, The IT Crowd, Battlestar Galactica, Lost, House, Full Metal Alchemist, Outlaw Star, Venture Brothers, Supernatural, Excel Saga, Welcome to the NHK, South Park, Dresden Files, Better Off Ted, Sherlock, Friends, How I Met Your Mother, Game of Thrones, Heroes, Sportscenter.
Video Games:
Guild Wars 2, Bioshock, Elder Scrolls series, Mass Effect, Assassin's Creed, Fallout, Mario Kart, Diablo, Starcraft, Knights of the Old Republic, Neverwinter Nights, Heroes of Might and Magic, Jade Empire, XCOM Enemy Unknown, Civilization series, Total War series, Zelda, Tales series
What are your favorite foods and beverages?
Food: Curry (especially Indian curry, which goes great with naan), eastern Mediterranean food (gyros! =D ), sushi, bulgogi, pizza, pasta, fruit (especially tropical fruit), pie.
Beverages: Water, tea, beer, wine, fruity drinks.
What is your favorite animal?
-Cats! =D
-Dinosaurs
-Sharks
-Penguins
-Monkeys
What kind of music do you enjoy?
My musical taste is very eclectic and changes with my mood. Classical, heavy metal, hip hop. Pretty much anything but country.
Do you play or follow any sports?
I played soccer (football for people from sane countries) for 9 years, and a little basketball. In high school I ran cross country, track and wrestled. I ran cross country and track in college. I'm always up for a game of ultimate frisbee as well.
I follow track, baseball, basketball, football (American) and some soccer.
What are your favorite websites to visit?
PerC, Facebook, Youtube, Cracked, Pandora, markmanson.net, Upworthy, various webcomics (xkcd, exocomics, Order of the Stick, Cyanide & Happiness).
What is your greatest weakness?
Inertia. Once I really get going I become the proverbial unstoppable force, but until then I'm vulnerable to procrastination and analysis paralysis.
What is your greatest strength?
I'm a good problem solver and am insatiably curious.
What motivates you?
I'm extremely competitive. If there is nobody else to compete with, I'll compete with myself. I like to win.
What is your philosophy?
To learn everything I can and to stick up for people who are least able to defend themselves.
Also, I'm pretty existentialist.
Honestly if it wasn't for my 1 fix I would probably go Übermensch on everyone.
What are you passionate about?
-Answering the countless questions that pop into my head.
-Helping the helpless
-I'm obsessed with making things more efficient.
What kinds of jobs have you had?
-Serving food.
-Customer service in a call center (practically heaven for a withdrawn INTJ).
-Warehouse inventory.
-I had a job at an ice packing plant. I took ice and put it in bags. I then picked up bags of ice and put them elsewhere. Obviously you are jealous, but that is probably because I made it sound more exciting than it actually was.
-Analyst.
What are your pet peeves?
-Incompetence.
-Repetition (either having to myself or someone else who does).
-Small talk.
-Ayn Rand.
-Hypocrisy.
-People who won't consider changing their minds in the face of sound arguments.
-Discrimination based on things like sex, skin color, income, etc.
-People who use reasoning like "but that's the way it has always been done."
What are your fears?
-Heights.
-Being in the spotlight in front of a large group of people I don't know.
-Venomous creatures that can easily hide in areas where I wouldn't see them until it was too late (i.e. scorpions).
Who do you look up to?
Tall people.
Do you have any pets?
Sadly no.
What do you do for fun and relaxation?
Read, hike, photography, play video/board/card games, cook, dancing (swing and ballroom), travel, work out, explore.
How did you get involved with personality typing?
Funny story actually. I was going through a messy divorce, in a dark place and wondering if there was someone else out there for me (obviously not right then, more as a concept). I made a dummy account on Match.com and wanted to see what kind of people it would match me with. One of people sounded really intriguing and she said on it that she was an ENFP. I vaguely remembered testing as INTJ in high school and did a Google search for compatibility between ENFP and INTJ. It didn't take much reading for me to see how well INTJ fit me, so I started digging into MBTI more to see if it offered any explanations as to why my marriage imploded the way it did.
I never even said hi to the person who inspired the research to begin with.
What is your Myers Briggs personality type?
INTJ
What is your enneagram type?
5w6 3w4 1w9 sxy/sp
So what's it like being an INTJ and an enneagram type five?
Normal.
Obviously not normal in the sense that it is common. In my experience of being things it is normal.
I'm quiet and withdrawn. I see myself as somehow separate from everything else like some sort of outside observer. I love solving problems. If presented with something I don't know much about but find interesting I will make myself an expert very quickly. I'm either really laid back or really intense; I have no middle ground. The inside of my head is a fun, crazy place that most people wouldn't survive in. I even took a picture of it for you: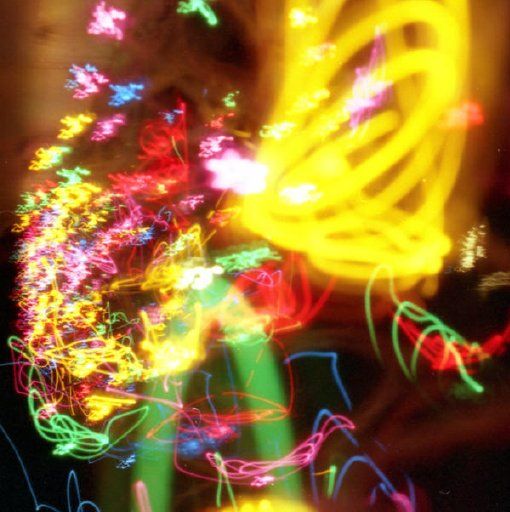 Also, the previous two questions ask what my MBTI and enneagram types are, but this question was already typed out. What's up with asking questions you already know the answer to?
Do you think the different personality theories give an accurate description of you?
Both MBTI and enneagram describe me very well.
Which personality theory do you prefer, and why?
That being said, I think enneagram gives a more complete picture of who I am and why.
Do you use personality typing in the real world?
A bit. I haven't really been able to test many people to see how accurate my typing of people is. Until I'm able to do that and see how accurate I am, I'm not going to rely on it too much.
Has personality typing helped you in any way?
During a very rough time in my life when I was asking questions to which I will never really get answers to it provided at least some sort of explanation.
Do you prefer to associate yourself with certain types, and why?
Smart people.
As far as personality types a disproportionate number of the friends I've made on this site are xNFP, but I can get along with any type just fine. Personality types are a tool for communicating better with people, not for screening people out.
How did you initially find your way to PersonalityCafe?
If you do a search for compatibility between INTJ and ENFP, how could you not find your way here?
What made you join us?
When I was researching MBTI I found a lot of the best information here. I lurked for a while and then decided to join.
Why did you choose "J Squirrel" as your username?
I chose it for a couple reasons. I've never been given many nicknames, but a guy who lived across the hall from me in college decided I looked squirrely, so started calling me [my name] Squirrel. It never really caught on so I'm probably the only one who even remembers it. He annoyed me so I never even told him that it amused me. Another plus is that it isn't the easiest name to search for online because a bunch of your results will be of a certain cartoon squirrel.
Were you or were you not masquerading as another member on this site?
:wink:
I would never! My username is J Squirrel, remember? You just said that in the question above! Why would anyone confuse me with someone else?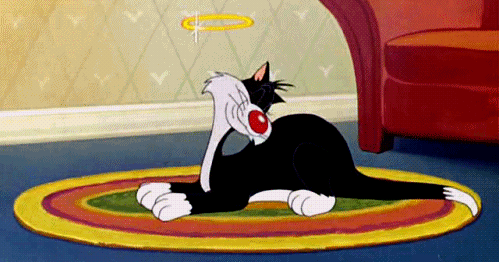 What is the significance of your current avatar?
I'm basically a cat trapped in a man's body.
With style.
How about your signature?
I'm an unrepentant smartass and probably one of the most sarcastic people you will ever meet.
The type information should be obvious. The "*headdesk*" is in there because of the inherent conflict of different parts of my type. I'm a withdrawn introvert with a strong sx instinct and a 3 fix. I'm quiet, keep to myself, and crave intense connections with others. I want recognition when I do well but try to keep out of the spotlight.
Then there is a quote from Thus Spoke Zarathustra that I really liked. After that is a quote from my first Mafia game, which is a ton of fun. I leave it there to taunt
@cue5c
.
There is absolutely nothing in my signature after that.
If you had to choose your favorite forum on PerC, which would it be?
http://personalitycafe.com/mafia/
Other than that I probably spend most of my time in the INTJ, ENFP, INFP and Enneagram forums.
What do you like most about PersonalityCafe?
*Insert cliché answer about the people here*
But really this:
http://personalitycafe.com/intro/26447-lets-see-how-intelligent-you-actually-mr-cafebot.html#post550446
What do you dislike most about PersonalityCafe?
People are so terrified that I might be on the other side in mafia that they won't listen to me anymore.
What is the most important thing you've learned here?
I've learned and grown a lot in the last couple years. This site and the people I've met here have helped me identify where that growth has been and really define who I am and want to be.
Do you have any advice for the community of PersonalityCafe?
Question everything.
If you could have any super power, what would it be?
That depends. Does everyone else get a super power as well? If not, I'll go with teleportation (like flying but more efficient).
If you all get them too then I'm going to be the second coming of Sylar.
What do you know now that you wish you'd known five years ago?
She's crazy…..and not the good kind.
What do you believe is your greatest accomplishment at this point?
I've gone through a lot in my life and have managed to maintain a fairly optimistic outlook as well as my sense of humor.
Also the mere fact that I am still alive has probably lost people some money on bad bets. I've almost died on multiple occasions.
Tell us something about yourself that we don't already know.
I'm an award winning photographer.
What is next for you? What are your plans and goals for the future?
Pay down my student loans and then apply for grad school.
Give us your parting words.
You're suspect! Yeah, you! I don't know what your reputation is in this town, but after the shit you tried to pull today you can bet I'll be looking into you. Now the business we have, heretofore, you can speak with my aforementioned attorney. Good day, gentlemen; and until that day comes, keep your ear to the grindstone.