Discussion Starter
•
#1
•
Tell us your type(s) and what class you tend to choose in MMORPGs, and reasons why you choose it.
The reason I include the "MMO" element, is because single-player RPGs don't provide a social setting and context which could be useful in the MBTI type system.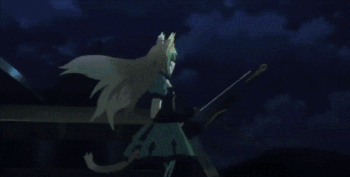 My type:
INFJ (for now, but could be any xNFx or xNTx)
My class:
any ranged class with good mobility/speed and "anti-army" AoE skills (archer, magic archer, mage)
Reasons:
1. I don't play MMORPGs for the sake of in-game achievements. I'm mostly in for the social aspect of it. Hence I will spend far more time talking to players, organizing them into guilds, leading a guild, creating and managing in-game bureaucracies, provoking and solving conflicts between players/guilds, provoking conflicts with admins, climbing in-game power hierarchies.
2. As an in-game "social-power" player, rather than someone focused on leveling, exploring, hunting, loot; I don't need a heavy-tank class. On the contrary, I need a "runner" class. Someone who is capable of quickly entering and leaving the battlefield, and inflicting damage on many enemies simultaneously without physically approaching them.
3. I like to keep my distance from my enemy and my fight, because I feel far more comfortable by seeing the "bigger picture" of what's happening, being aware of the circumstances and nature of the battlefield, instead of being consumed by it.
4. Based on what I've experienced in MMORPGs so far, it appears that ranged classes are the ones who actually exude "social power" and become convincing guild-leaders, just by their mere demeanor as a ranged class. There is something comforting about knowing that your leader is always behind you, and is always observing/overlooking you. And it is very discomforting and demoralizing to see your leader, as a heavy-tank class, jump into battle and focus all his intimate up-close attention on just that one small patch of enemies. Followers who witness such behavior in their leader may at first feel proud and cheer him on, but in the long term they will start to loathe him. Ultimately they prefer a leader who is more of an overseer than a fighter, more elevated than down-to-earth, more dynamic and elusive.